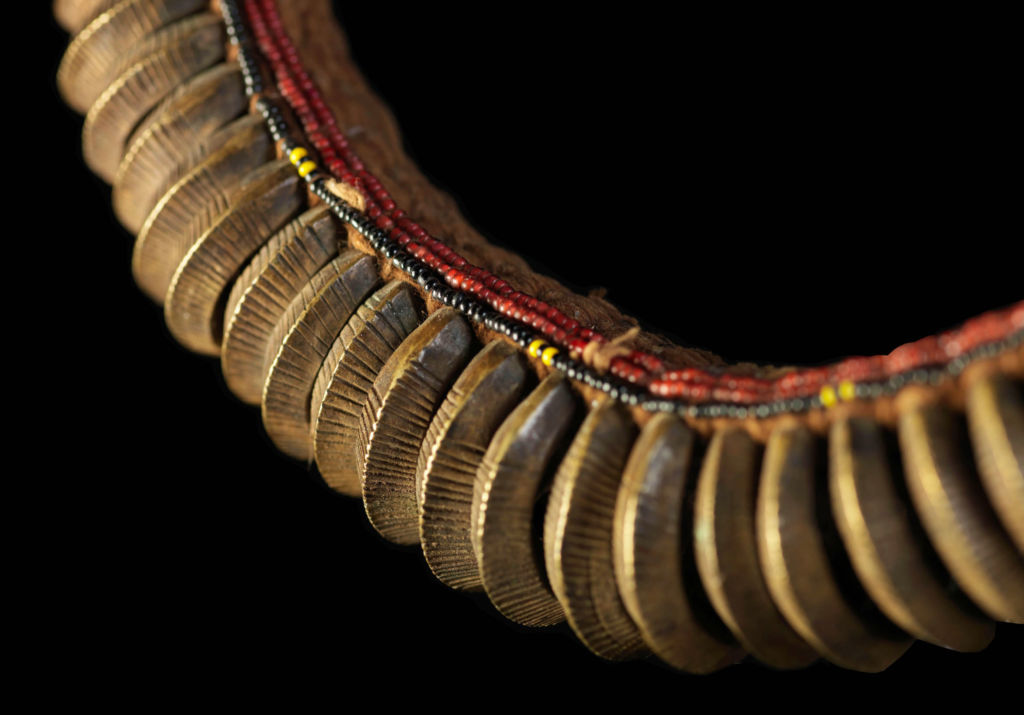 Juli 31st, 2020
This necklace represents a relatively rare type of male jewellery, which is known by the Maloh and Iban. Very similar necklaces are also known among the Igorot groups on Luzon, the Lumad groups on Mindanao, the Batak on Sumatra, the Miao and Yu in China and in East Indonesia. This indicates that this is an old metal age Austronesian form of jewellery.
Click HERE to learn more about this and other objects of the current exhibition Due to the current Corona restrictions, the IFICAH Museum will remain closed from November 3rd 2020 until further notice. 
Life and death, the eternal cycle of evanescence as a basis for something new, is a taboo in many societies. However, there are ethnic groups to which death has been and still is a constant and natural part of life and their everyday life for generations. In its current project, the IFICAH Foundation is dedicated to six of these ethnic groups in Asia, from East India to Indonesia to the Philippines and Taiwan. Common to all groups is the association with the ethnicity of the so-called headhunters and therefore their direct and social bond of taking and giving. Often misrepresented by colonial powers and missionaries, the historical and cultural backgrounds of these ethnic groups were revised neutrally by IFICAH. In its Museum of Asian Culture, the results are presented to a broad audience based on the extensive presentation of previously unpublished objects.