Nikkō Hensho Bosatsu
("All illuminating Sunlight")
Save the in darkness reborn suffering humanity through thousand from heaven sent sunbeams.
Muromachi Period, 16th century
Height (sculpture) 100 cm
//("Alles beleuchtendes Sonnenlicht")
Errettet die in der Dunkelheit der Wiedergeburten leidenden Menschen durch tausend vom Himmel gesandte Sonnenstrahlen.
Muromachi Zeit, 16. Jahrhundert
Höhe (Skulptur) 100 cm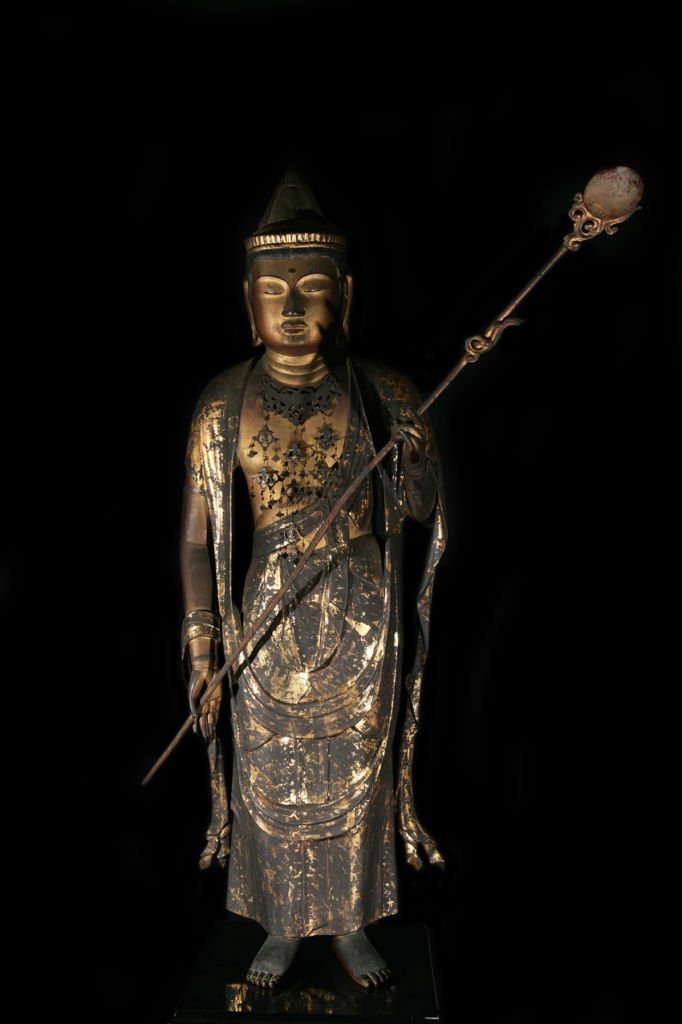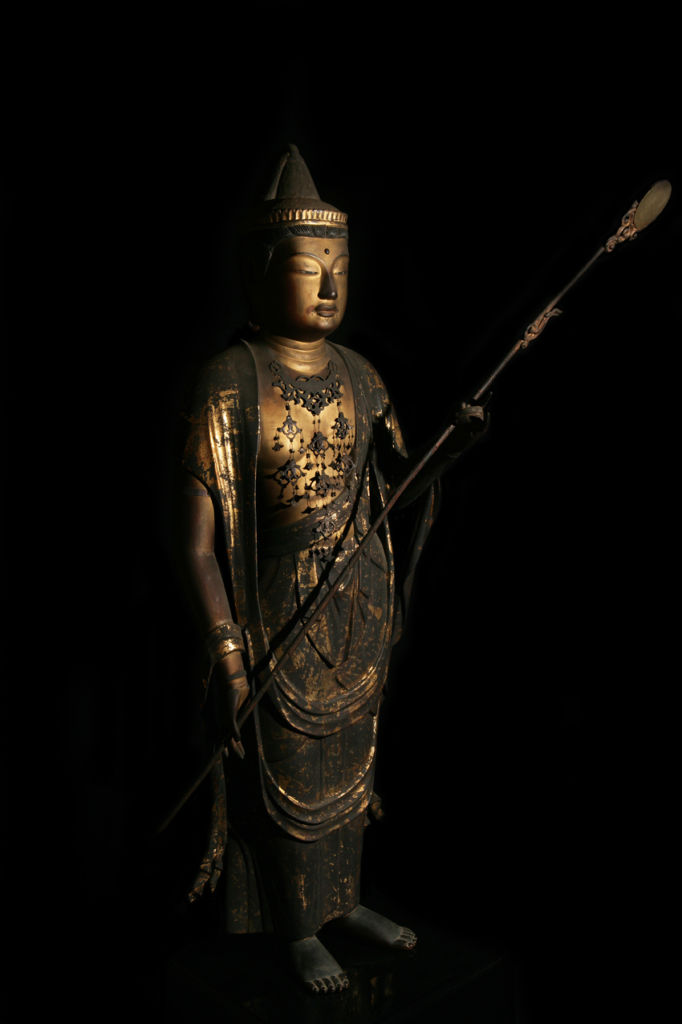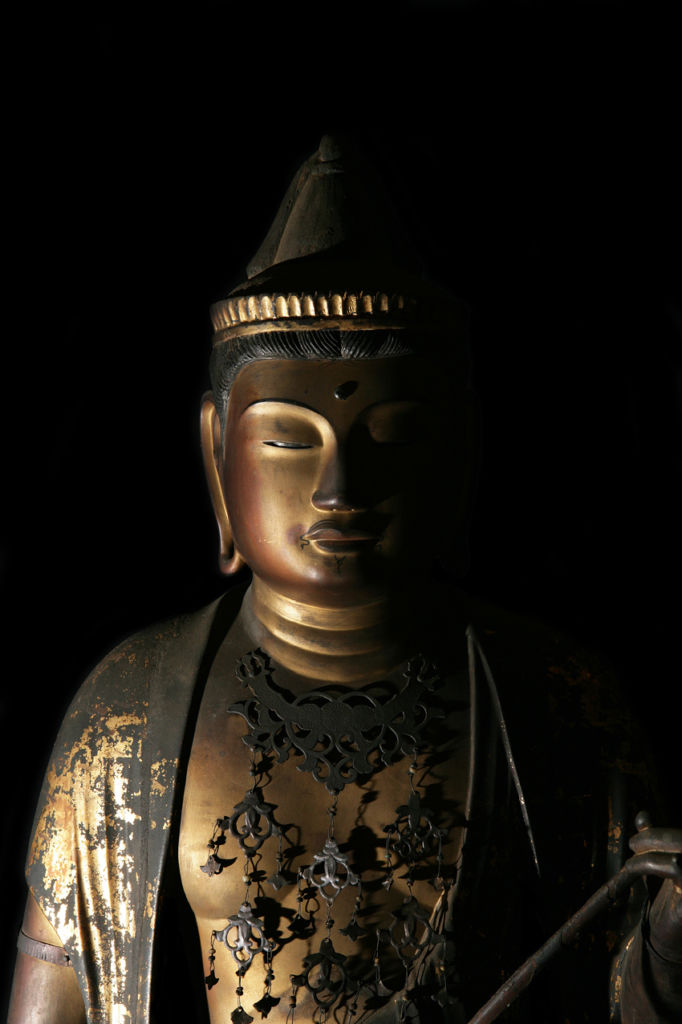 Jūichimen Kanno
Eleven headed Kannon of esoteric Buddhism, symbolizes the eleven types of godly might and reflects the unending compassion.
Early Edo period, 17th century
Height 83 cm
//Elfköpfige Kannon des esoterischen Buddhismus, symbolisiert die elf Arten göttlicher Macht und stellt die unendliche Barmherzigkeit dar.
Frühe Edo Zeit, 17. Jahrhundert
Höhe 83 cm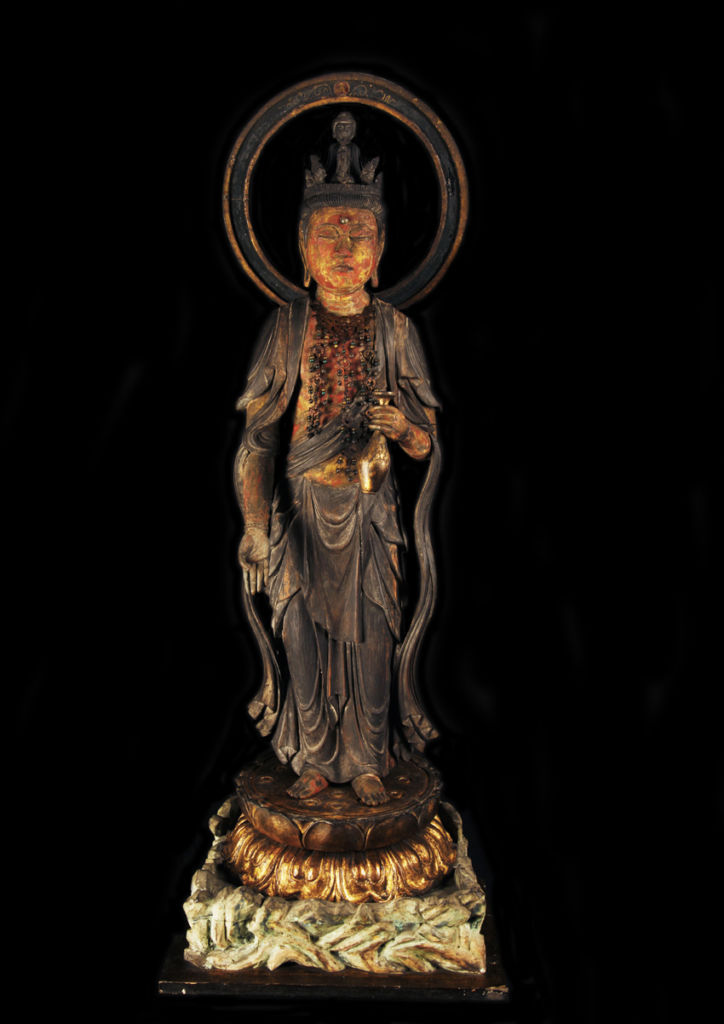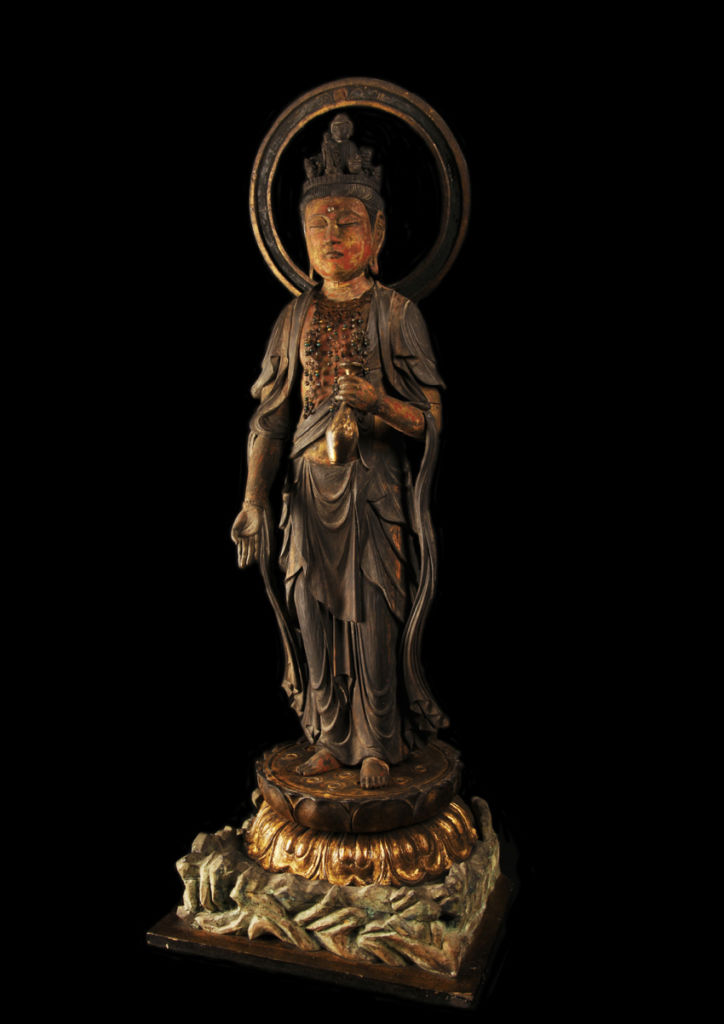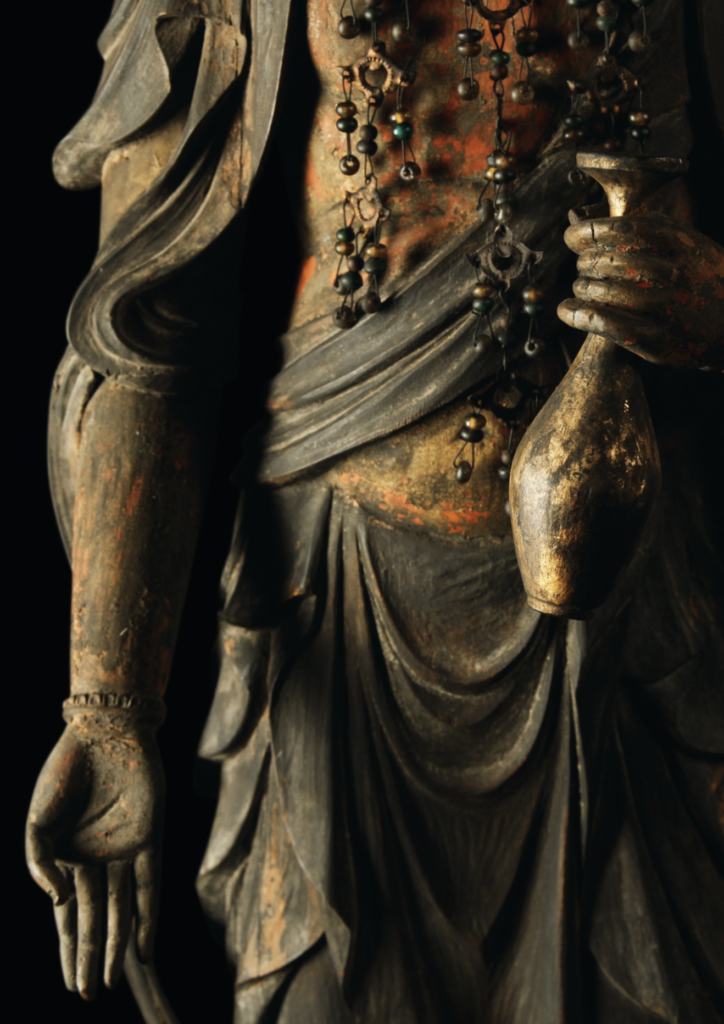 Dainichi Nyorai
Supreme universal Buddha of esoteric Bud- dhism. His body is the personification of Buddhist teaching. Hand position of the highest enlightenment as gesture of authority. Double wreath surrounded by jewels on lotos pedestal with flowering vessel.
Azuchi period, late 16th century
Height (total) 100 cm
//Höchste zentrale Gottheit des esotherischen Buddhismus. Sein Körper ist die Personifizie- rung der Lehre des Buddhismus. Handhaltung der höchsten Erleuchtung als Geste der Macht. Doppelter Ringnimbus umgeben von beranktem Juwelennimbus auf Lotossockel mit Blütenschale.
Azuchi Zeit, spätes 16. Jahrhundert
Höhe (gesamt) 100 cm